Preparing the way for a patio that will last…
From small beginnings big things take shape…….. many clients might not appreciate how important the first stages of a garden design project are to the creation of the garden of their dreams!
Last week ALDA Landscapes embarked on a new garden design at Upper Basildon.  This build will take place over 4 weeks, and involves refurbishing a large patio and terraced areas and also the construction of raised beds incorporated within the paving design.
Over the last few days I have taken photos of our progress to illustrate the various stages involved to ensure the patio is constructed to a high standard and will stay looking good for many years to come!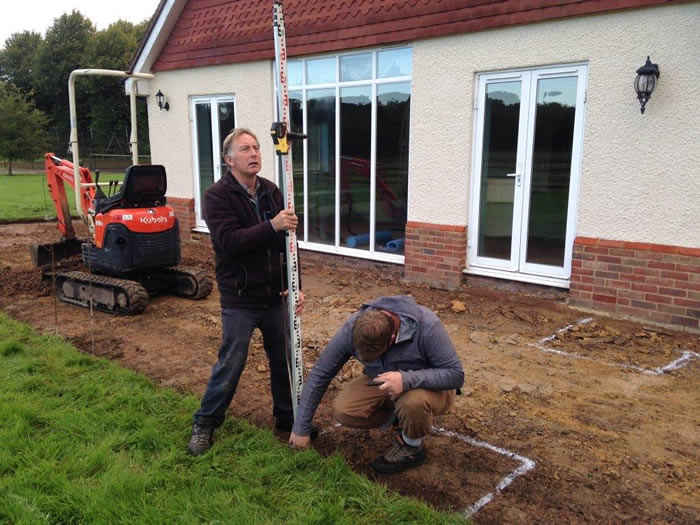 As I write on day 5 we are starting to lay the Tumbled Raj' Indian Sandstone paving slabs and the effort of the last few days really pays off as the job takes shape. A stage every client enjoys – when the muddy phase is over and they get an idea of how their finished patio will look!
Keep an eye out for next month's blog when more photos of our progress can be seen!